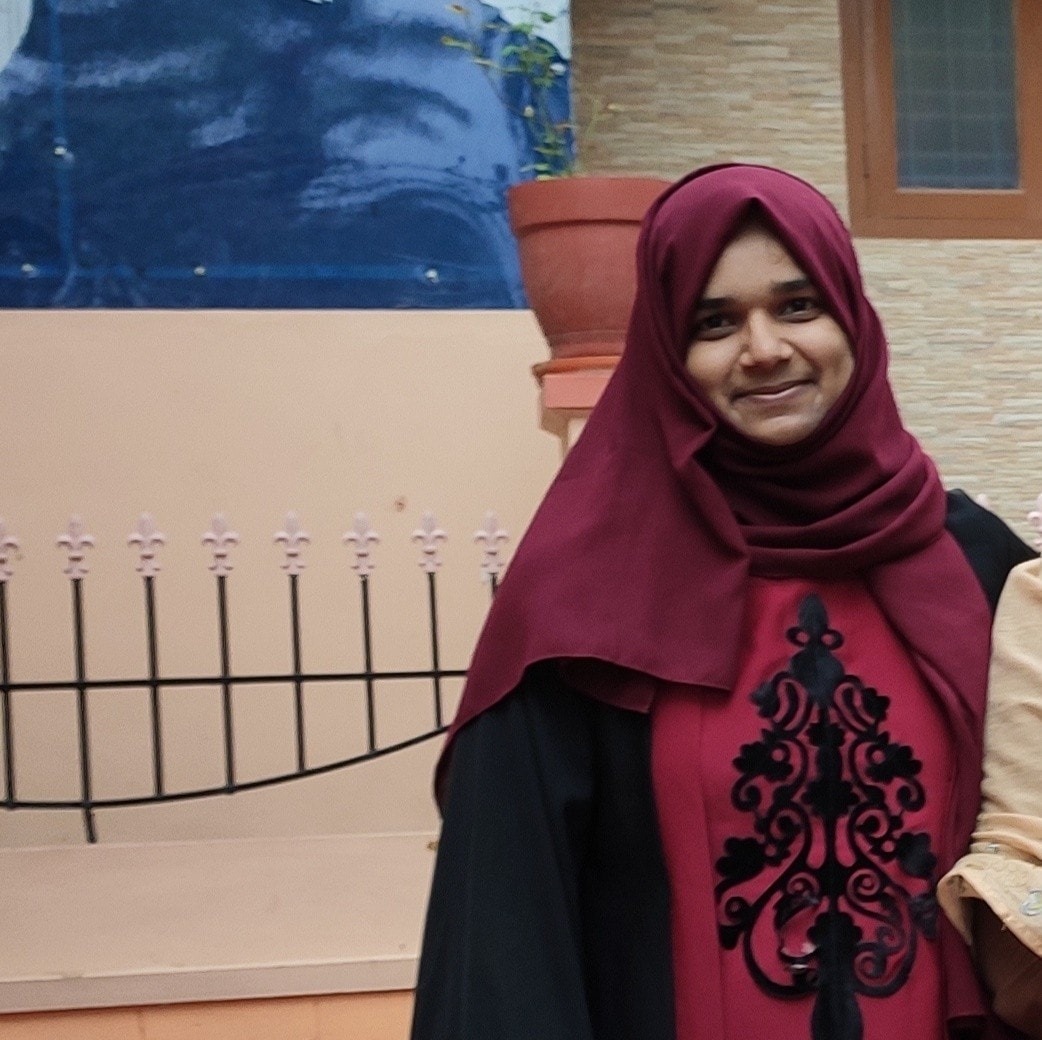 Shereena Esak
Dubai
Ma Sha Allah, a unique collection of Abaya in a reasonable price…. the material is sooooo soft and comfortable. . The design is Simple,Elegant and Unique… Perfect stitching… It's really Superb… Alhumdulillah.. May Allah shower his blessings upon them. Looking forward to shop more from #almaryum Abaya
Foujiya Saleem
Abu Dhabi
Assalamu alaikum wr,br…my first word to describe about Almaryum abaya is "Alhamdullilah "because there service is excellent they give us geniune opinion and Super guidance…mashaallah this is my first online purchase from Almaryum abaya,I really felt very much happy about the quality of the abaya at a affordable range mashaallah…so with my whole heartedly I recommend to all my fellow sisters.yes this is your right and perfect place for all of us to shop muslimah's wears from Almaryum abaya…inn shaa Allah. Thank you so much Almaryum abaya.may Allah bless you always…jazakallahu khairan…😊
Ashna Shaji
Sharjah
Totally love the patterns,stitching perfection,elegency,fabric,thoughts and moreover ur customer services….Masha Allah really awesome!!!!
Raffia Ibrahim
Dubai
Received my abaya alhamdhulillah. Finest quality . Unique n awesome design mashaAllah . I liked it so much.
Leading Online Abaya Shop in Dubai
Al Maryum is modest clothing and Abaya brand made and inspired in UAE. With the finest types of fabrics imported from the best manufacturers in the world, Al Maryum promises, the highest quality and affordability. At Al Maryum we tailor each abaya to the special sizes for each client separately, to reach them in a way that suits their taste.
Designed by our top fashion designers, Al Maryum is one stop destination for modest yet fashionable abaya wearers.